How
to
Choose
an
Air
Conditioning
Company
and
What
to
do
Next?
by RDS Air Conditioning

Hits: 4001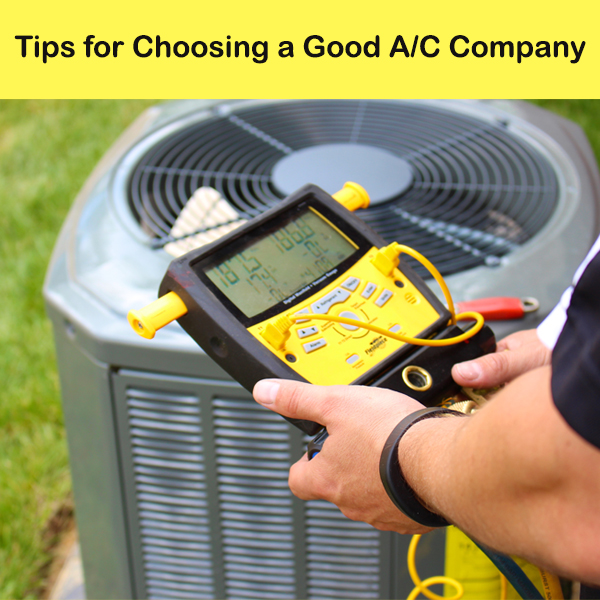 At some point we all need to call on trusted professionals to help us solve the day-to-day issues we all face in our daily lives.
You may need a dentist, a veterinarian, an auto mechanic, a day-care provider, a doctor, a plumber, a financial planner, an electrician AND someday you will certainly need to call upon the A/C repairman (or lady) to pay a visit to your home or business…
So, how on earth do you know whom to call upon? Do you look at the sticker that's 8 years old and fading fast on your equipment? Do you ask your neighbor who they've used in the past? Do you (ugh) Google "cheapest ac repair"? Do you look in the yellow pages (what are those!)? Do you try to fix the darn thing yourself?
The truth of the matter is this; all the above are commonplace – we're going to share a few cold-hard-truths with you.
Four Fast Facts!
Fact #1
The Internet is where more and more people are doing their research and shopping nowadays. Yes, every single method mentioned above (neighbor referral, Google, the sticker, etc.) brings the A/C repairman to your door BUT how do you know you found a good one?
Do your homework!
When searching online or perusing a website be sure to read the reviews; especially any "bad" ones and learn how any issues were resolved. No company is perfect and it's nice to see to err is human because even the best companies can have an unexpected situation arise leading to a less than perfect experience. Does the company respond to negative reviews? They happen. It's just how business goes. And for goodness sakes please never Google "cheapest" anything, just search for "ac repair" or "air conditioning repair" so you don't get someone advertising they are the cheapest. Need we say more?
Fact #2
Not all A/C (HVAC) companies do things the same BUT the good ones will give you what you need to make an informed decision. Once you've narrowed it down and decided who you'll call; all you need to do now is pay close attention to the following BEFORE and AFTER they arrive at your door:
Before they arrive at your door…
• Were you greeted professionally over the phone or called back in short order?
• Is their license number posted on their website? It better be!
• Did they disclose any trip charges? Be wary of "FREE" estimates!
• Did they offer an appointment "window"? Did they call you if they have a delay?
• Be wary of "telephone diagnostics"; some issues are commonplace while others aren't
• Be wary of "telephone estimates" especially if you're price shopping (don't buy on price)
DING DONG – the A/C repair man is at your door…
• Did he arrive in a "marked" truck? Busier HVAC company's trucks are wrapped / painted
• Did he arrive "on time" or really close? Yes, you're hot and he's rushing to get to you
• Is their license / contractor number clearly displayed on their truck? It better be!
• Some park in the street or your driveway. Either is OK but watch for any vehicle leaks
• Did he introduce himself to you and SMILE? You're having a bad day – let's smile!
• Did he slip on some little booties over his shoes? Your better companies will do this
• Does he have a pre-printed inspection form? Did he look "inside and outside"?
• Does he answer your questions in a way that's not condescending BUT easy to follow?
If you "feel" comfortable with your A/C technician and you don't feel pressured by a salesman, then you've probably got one of the "good guys". Sure, there are some bad actors giving the good guys and our industry a bad name BUT there are good guys out there.
Fact #3
Just because your system is "older" doesn't mean it needs to be replaced. There are some things to consider such as expense of repair or refrigerant type or efficiency ratings BUT if you've got yourself one of the "good guys" then he'll usually help you keep the ole girl running if she can be repaired reasonably. If not, you'll be shown replacement options that are modern, sized appropriately, more efficient and carrying very good warranties.
Fact #4
Your relationship with the A/C company doesn't stop with the repair or replacement unit! Be sure to ask for or listen to them about their Maintenance Agreement. Shameless plug here because ours is a great value but in all seriousness, even if you choose a company other than RDS Air Conditioning please be sure to do the following after your repair or replacement:
• Get every piece of paperwork and save for your records
• Be sure permits are pulled if needed
• A good A/C company will register warranties for you
• BUY the maintenance agreement whether repaired OR replaced – seriously…
• Ask about any available rebates?
• Bake you're A/C technician some cookies. Just kidding (but who doesn't like cookies!)
Thank you for reading. We try to bring you good and useful information so you can be a better-informed consumer. Call on RDS Air Conditioning for any of your repair or replacement needs. We work hard to be good at our trade and provide you service so good you'll refer us to friends, family and coworkers.
Don't Settle for Less, Use RDS!